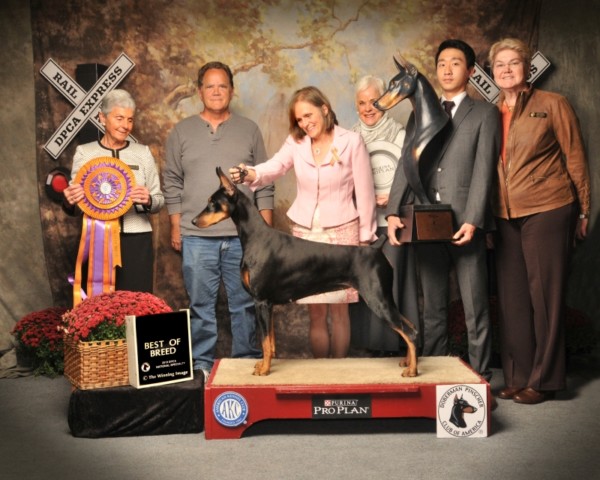 Miami Valley DPC members did well at the Doberman Pinscher Club of America's 2019 National Specialty.
Michelle Kramer and Jim Lauver's girl, "Diana", GCHB. Mirabel Endless Love CGC TKN BCAT RATN, was awarded Select Bitch at the Regional under Pamela DeHetre(Pamelot),Best Maturity Senior under  Carissa DeMilta-Shimpeno (Alisaton) and Best of Breed at the National under Theresa Hundt.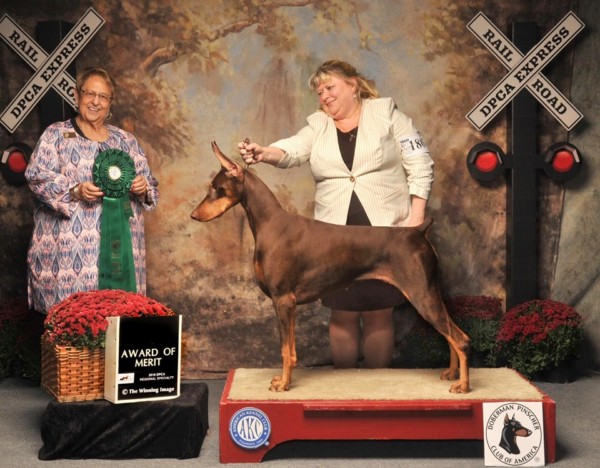 Vicki Hitzfield and her girl Monet Monet, GCH Quartet's Paint the Town Red v Arete RA: Regional, Award of Merit, judge Pam Dehetre; Maturity, 1st place Jr AOAC Bitch under Carissa Demilta Shimpeno; 1st place Owner Handled Sweepstakes AOAC Adult under Linda Siegel; Top Twenty National Owner-Handled Doberman recognition; new Rally title with a beautiful Q at the National trial AND an AOM, Award of Merit/Superior Specimen at the National Intersexual Best of Breed show under esteemed judge Theresa Hundt all proudly OWNER HANDLED.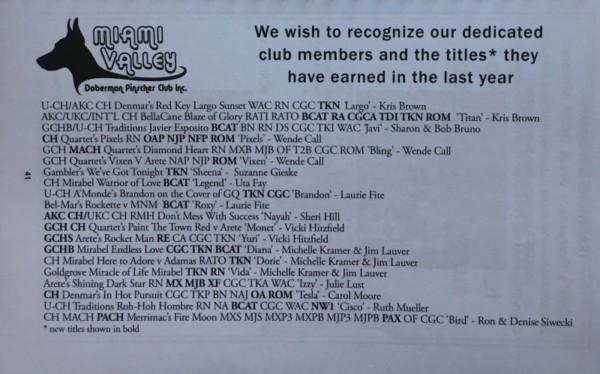 This year the club put an ad in the show catalog to celebrate the successes of its members over the past year. We have a lot of active members who accomplish so much with their dogs!